Good news and sad news this week
Please read our COVID-19 Update, especially if you have received your COVID-19 vaccination recently. Continue to scan the QR Code at the front door before you come in, and contact us if you're unwell and need to reschedule. If you have travelled to Australia and were in Melbourne, or elsewhere in the Victoria state after 11 May, please ensure that you have followed the directive issued by the NZ Government and get a COVID-19 test if required. Please do NOT come in for massage if you have chosen not to follow the directive.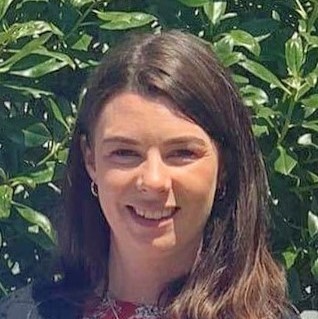 Good news - we welcome on board our new therapist
Hayley Bennet
! Hayley trained here in Christchurch and spent time in another clinic, before setting up her own clinic. Then circumstances changed and she wanted to come back into a clinic setting.
And there was a little serendipity involved as Hayley approached us as Rachel was about to start the hunt to find a replacement for Marama (the sad news).
Marama, who has been on the team for 3 1/2 years, is about make a career change. We'll really miss Marama - she's been a real asset to the team and has built up a strong following amongst her clients.
So, if you've seen Marama in the past, and haven't booked in for her last week (she's understandably fully booked) - then why not
book in with Hayley
Posted: Tuesday 1 June 2021