We're supporting the Crusaders Charity Cricket match
Please read our COVID-19 Update, especially if you have received your COVID-19 vaccination recently. Continue to scan the QR Code at the front door before you come in, and contact us if you're unwell and need to reschedule. If you have travelled to Australia and were in Melbourne, or elsewhere in the Victoria state after 11 May, please ensure that you have followed the directive issued by the NZ Government and get a COVID-19 test if required. Please do NOT come in for massage if you have chosen not to follow the directive.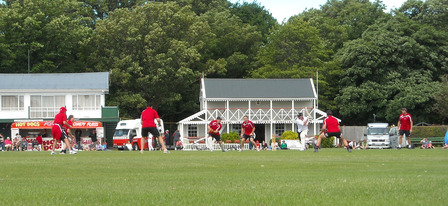 So, come along and support the Cystic Fibrosis Association at their annual Crusaders Charity Cricket Match. It's a great family day out, supporting a great charity.
** And we are proud to announce our player sponsorship for the day is Crusaders backline star, Robbie Fruean. It's fantastic to be able to continue our support of the Cystic Fibrosis Association by sponsoring such a fantastic player. Let's hope he can play cricket half as well as he can play rugby, or Zumba!

It's a fun day that includes kids activities, cash and prizes, celebrity autograph signings, and an auction of celebrity sports memorabilia along with a wide variety of food and refreshments.

So, bring the kids, a picnic and if you're keen - some $$ to bid on the awesome charity auction and support the team supporting those with Cystic Fibrosis.
When: Sunday 12 December, 11am - 5pm
Where: Hagley Oval, South Hagley Park - parking on Riccarton Ave.
For more details, click the link below.
http://www.eventfinder.co.nz/2010/dec/christchurch/crusaders-charity-cricket-match
Posted: Tuesday 7 December 2010