Our therapists - Helen
Helen is passionate about supporting people with their own well-being. She loves how massage can be effective to not only help people relax and reduce tension across the whole body but also increase movement and reduce pain in a specific area
Helen began massaging in 2016 after spending 11 years teaching both Primary and High School aged children. The change in career has enabled her to continue helping people, just in a very different way. .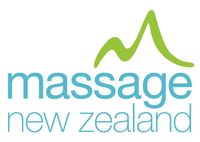 Helen holds a Diploma in Therapeutic Massage that she completed at the New Zealand College of Massage.
Helen is also a Level 6 Registered Massage Therapist (RMT) with Massage New Zealand, the professional association for massage therapists.  As a RMT, Helen must undertake ongoing professional training, teaching and/or research.
When not massaging, Helen loves spending time with her young family. She has a son, Finn and twin girls, Willow and Bree who certainly keep her on her toes.
Book now for your massage session with Helen.