Our therapists - Ushma Shah
Ush has a keen interest in sports massage - pre/post event, training, recovery and maintenance. She works as part of the Crusaders & Canterbury Rugby massage team, as well as competitive running, mountain biking, ironman, martial arts, basketball and many more.
She loves working with people who are looking to relieve physical or emotional stress on the body. Using a combination of Deep Tissue Massage, Active Isolated Stretching, Myofascial Release, Trigger Point Therapy and Swedish Massage, her goal is to get the body working how it's designed to.
Ush provides a holistic approach with additional services of Bowen Therapy, Pregnancy Massage, Traditional Indian Head Massage and AromaTouch massage.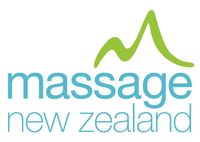 Ush holds a Diploma in Therapeutic Massage from the New Zealand College of Massage.  She is also a Level 6 Registered Massage Therapist (RMT) with Massage New Zealand (MNZ), the professional association for massage therapists.  As a RMT, Ush must undertake ongoing professional training, teaching and/or research.
When she's not working, you'll find Ush on a basketball court somewhere - she's team manager of the Canterbury Wildcats, and the New Zealand Under 17 womens' basketball teams.
Book now for your massage session with Ush.